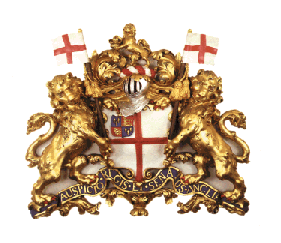 The coat of arms of the East India Company in its later days
---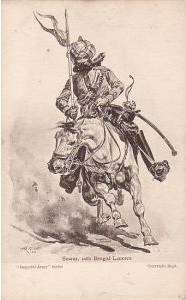 Picture of a soldier of the 10th Bengal Lancers. A similar soldier possibly fought in Plassey or Buxar.
---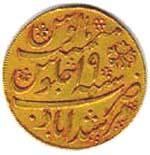 A Mohur struck at the Murshidabad mint in 1764. The treasury in Calcutta was probably filled with such gold coins as the East India Company collected revenue "on behalf" of the Mogul Emperor in Delhi.
---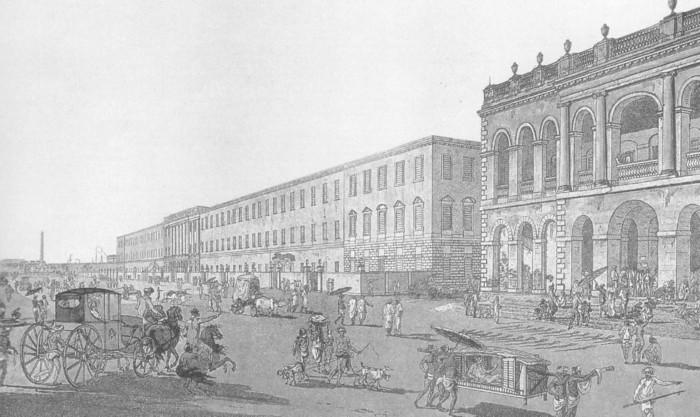 Tank Square in 1788. The signs of the destruction of 1756 seem to have disappeared and the square is on its way to becoming the future Dalhousie Square.
---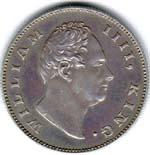 A silver rupee struck in 1835 at the East India Company's mint in Calcutta. This mint is no longer functional but plans are underway to renovate the disused building on Strand Road. King William IV was the first British monarch to have his face on Indian coins. Until then, all of the East India Company's coins were struck in the name of the Mogul Emperor in Delhi.
---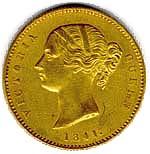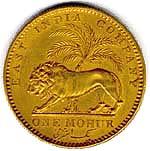 The two sides of a gold mohur from 1841 showing Queen Victoria and what was to become the symbol of the Reserve Bank of India almost 100 years later..
---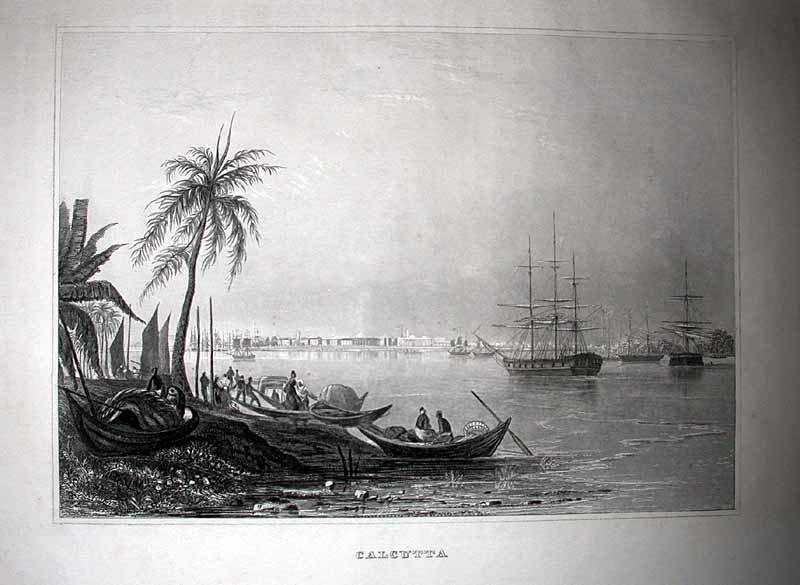 A picture of Calcutta depicting maritime activity, dated 1843.
---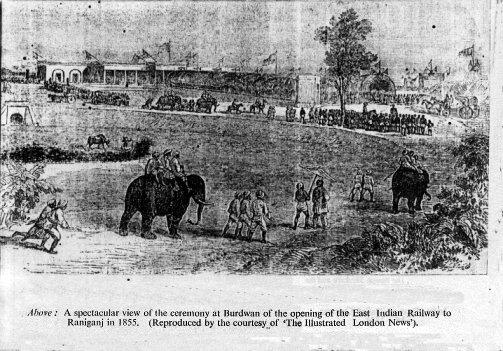 "A spectacular view of the ceremony at Burdwan of the opening of the East Indian Railway to Raniganj in 1855. (Reproduced by the courtesy of The Illustrated London News)."
---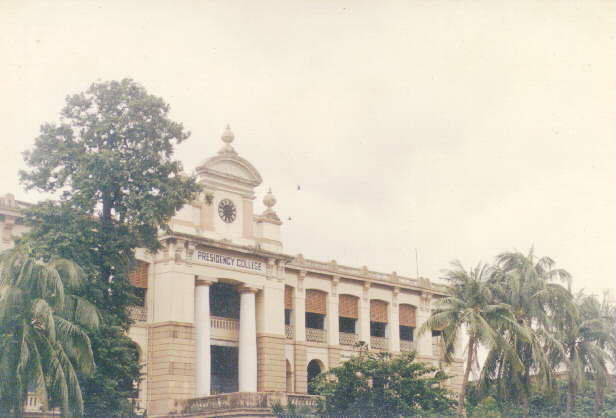 The Hindoo College, now Presidency College continues to be one of the most prestigious halls of knowledge.
---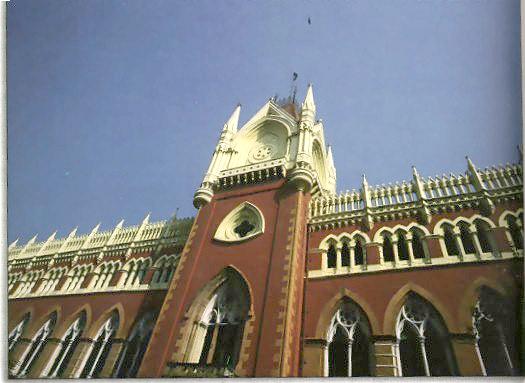 The High Court of Calcutta is one of the oldest courthouses in use.